Tuscola County Medical Care Community
"Your Partner in the Life Continuum"
Admissions
Board Info
Careers
"TCMCC is truly a place that provides exceptional quality of care."

Brea Kozan
"The support staff provides excellent care and attention."

Dolly Valentine
"All the staff are very friendly with a smile on their face."

Pricilla Tietz
"I cannot even begin to express what a great facility it is."

Robin Jones Vollmar
Want news and updates about TCMCC?
There are many ways to get news and updates about Tuscola Medical Care Fund.
Tuscola County Medical Care Community
Administration Team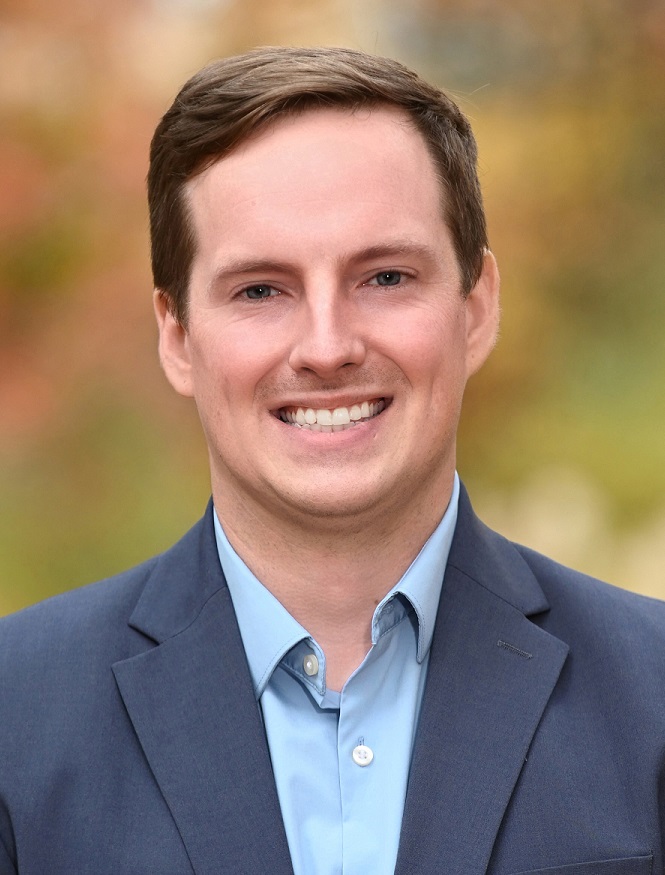 Cody Rabideau
RN, NHA
Chief Executive Officer
Maggie Root
CHC
Chief Financial Officer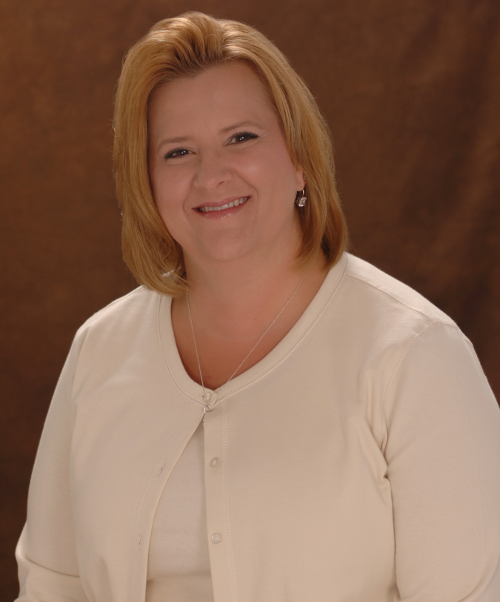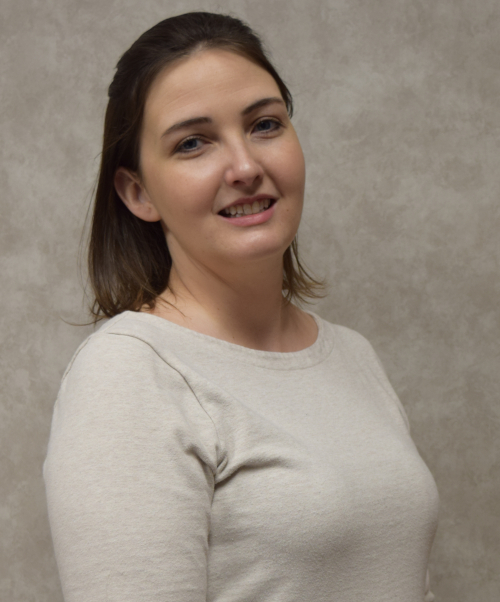 Mandy Palmer
RN
Chief Nursing Officer
Candi Huizar
V.P.
Personnel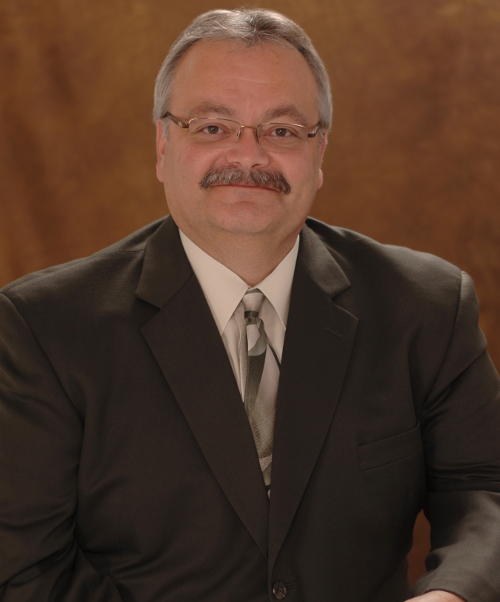 Kris Singer
V.P.
Plant Operations
Tuscola County Medical Care Community
Governing Board
Mark Wolfe
DHHS
Chairperson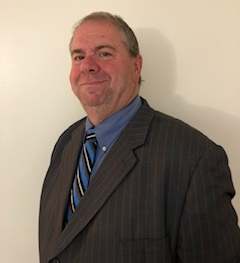 Sue Morris
DHHS
Vice-chair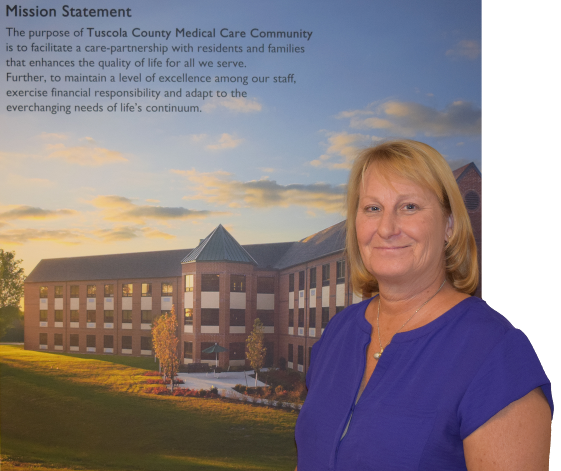 Mike Beardon
DHHS
Board Member
Board Meeting Dates
January 24, 2023
Agenda
February 28, 2023

March 28, 2023

April 25, 2023

May 23, 2023

June 27, 2023

July 25, 2023

August 22, 2023

September 26, 2023

October 24, 2023

November 28, 2023

December 19, 2023

With the May 31, 2021 expiration of the Tuscola County emergency declaration related to Covid-19, TCMCC will be returning to in-person board meetings beginning in June 2021. Meetings will be held at 9:00 a.m. in the Tuscola County Medical Care Community's Business Annex, White Pine Conference Room
Meeting times are subject to change. All changes will be posted on the bulletin board in the Community's main corridor as well as on this website.
= Information has been changed.
Tuscola County Medical Care Community
Corporate Compliance Policy and Procedure
Corporate Compliance Policy
Tuscola County Medical Care Community is committed to conducting its business in a manner that facilitates quality, efficiency, honesty, integrity, respect and full compliance with applicable laws and regulations. The Facility and its governing Board have an on-going commitment to ensure that all operations are conducted in accordance with both the letter and spirit of applicable laws and regulations as well as the organization's own policies and procedures.
Corporate Compliance Program
The Tuscola County Medical Care Community Corporate Compliance Program is under the direction of the Corporate Compliance Officer, who reports directly to the facility Administrator and as needed to the Board of Directors. The Corporate Compliance Committee is an inter-disciplinary committee representing all areas of practice within the organization. The Committee is responsible for developing and maintaining the Corporate Compliance Program, as well as regularly evaluating its effectiveness within the organization. The Corporate Compliance Officer and Committee are also responsible for overseeing any corrective actions taken to resolve issues of non-compliance.
Duty To Report
All employees have a duty to report issues of non-compliance. Disciplinary action can result for any employee aware of non-compliance, who does not report it. Common types of occurrences include: unethical or unprofessional behavior, fraud, theft, asset abuse, health and safety issues and/or conflicts of interest.
Non-Retaliation Policy
Acts of intimidation, or retaliation against anyone who has fulfilled his/her duty to report non-compliance and/or participate in an investigation, are strictly prohibited. Anyone involved in acts of intimidation or retaliation will be subject to disciplinary action up to and including termination.
Anonymity and Confidentiality
You have the option to report a concern anonymously. However, please understand that an anonymous report may hinder our ability to perform a complete investigation if sufficient detail is not provided and we cannot contact you. This could impede corrective action. If you choose to provide your name and request confidentiality, we will attempt to keep your identity as private as possible. In some cases, we may be legally-bound to disclose your name to investigators, auditors or other persons responsible for oversight of our compliance program.
Reporting Issues, Actions, and Complaints
24 hour telephone hotline - A 24 hour message hotline is available. Hotline Number: (989) 551-6822. You will be directed to a voice mail system. You will need to provide enough relevant information to start an investigation, so please be as specific as possible. Click
here
to view the complaint form to ensure you are leaving the correct information.
Traditional Mail - You may mail a completed complaint form to: Tuscola County Medical Care Community ATTN: Corporate Compliance Officer 1285 Cleaver Rd. Caro MI 48723
Email - You may email a completed complaint form to complianceofficer@tcmcf.org.
Contact Corporate Compliance Officer - complianceofficer@tcmcf.org
Resolutions of Investigations
All hotline complaints are logged and investigated, and reports of those investigations are reviewed by the Corporate Compliance Officer who shall work with Management and the Compliance Committee to determine the appropriate course of action(s) to resolve the complaint. Corrective actions include steps to correct the identified problem(s) as well as revise procedures to prevent similar incidents in the future.
Tuscola County Medical Care Community
News and Updates
Best Nursing Homes 2022
10-22-21
TCMCC is humbled to receive this recognition and we are so very proud of all of our professional and committed staff who provide loving care day in and day out. Their dedication to our residents, families and co-workers during the Covid-19 pandemic and their continued hard work to maintain consumer trust in our services is honorable and inspiring. Best Nursing Homes 2022
Indoor Visits
10-26-20
TCMCC is thrilled to begin facilitating indoor visits on Monday 10/26/20!
There are some requirements visitors should be aware of:
* An appointment is required.
* Testing for Covid 19 is required. We can perform a rapid test or you can bring proof of a negative test that was obtained within 72 hours of your visit.
* Screening for Covid-19 symptoms including temperature.
* Mask and hand hygiene.
* Number of visitors is limited to 2.
* No physical contact with staff or residents.
* No sharing of food.
* No pets at this time.
We will be requesting that visitors arrive 15 minutes prior to their scheduled visit for the required Covid-19 screening and testing.
Actual visit time will be 30 minutes and will be in the community room.
TCMCC may have to cancel/reschedule visits based on county risk levels and other factors so we appreciate your patience and understanding.
The full guidance is located here: https://www.michigan.gov/.../0,9753,7-406-98178_98455...
The safe start map where you can locate the county risk level is located here: https://www.mistartmap.info/
Window and virtual visits remain available and no testing or screening is required for these.
Please call Jeffrey Behm, LED Director at ext. 524 to schedule your indoor, window or virtual visit.

Michigan Long Term Care Ombudsman Program
5-12-20
We encourage you to join the Michigan Long Term Care Ombudsman Program every Wednesday evening at 6:30pm as they answer questions about COVID-19 in long term care facilities. You can join them at the designated time using this link.
Update: Covid-19
6-16-20
Governor Whitmer has extended nursing home coronavirus safety measures through July 12. We are restricted to only 'essential health care personnel' and visitors for certain compassionate care situations such as end of life. Virtual visits are encouraged and we can assist residents that do not have their own device such as an I-pad. Please call 672-0524 to set up a virtual visit.
As part of the phased reopening, mandatory testing of all nursing home staff and residents will be conducted over the next several weeks throughout Michigan.
Thank you for your understanding and patience.
We know that staying home to keep everyone safe is difficult for our friends and families who are missing their loved ones residing at TCMCC. We'd like to remind you that we have I-pads available on Campus for our residents to visit with you via Facebook Messenger or Skype. If you would like to set this up, please contact the TCMCC Life Enrichment Department at 989-673-4117, extension 368.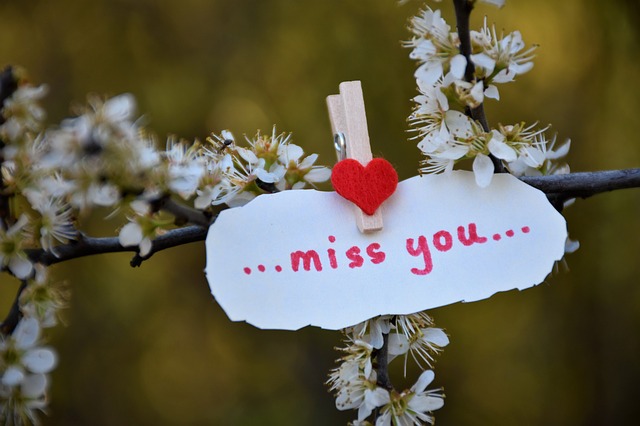 When Time Are Tough!
4-10-20
When times are tough, it helps to know that you are not alone in the fight.
we are reminded frequently that we are not in this fight alone! Even though our families and community can't visit us right now, you continue to let us know in wonderful ways that you care and support us each and every day. It means the world to us.
Special thank you to Lasting Impressions for the deliveries of beautiful flowers to brighten rooms and spirits over the past couple weeks.
Thank you to the Department of Health and Human Services Board for the snacks and goodies being sent to the various units to keep staff going!
Stay strong. Stay safe. Stay healthy
We are TCMCC and we will get through this!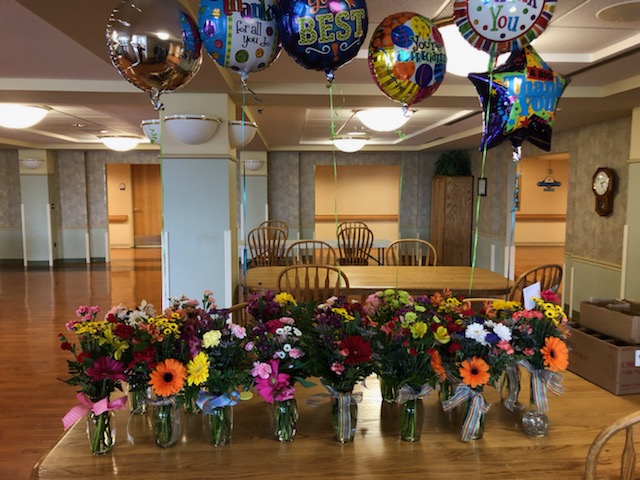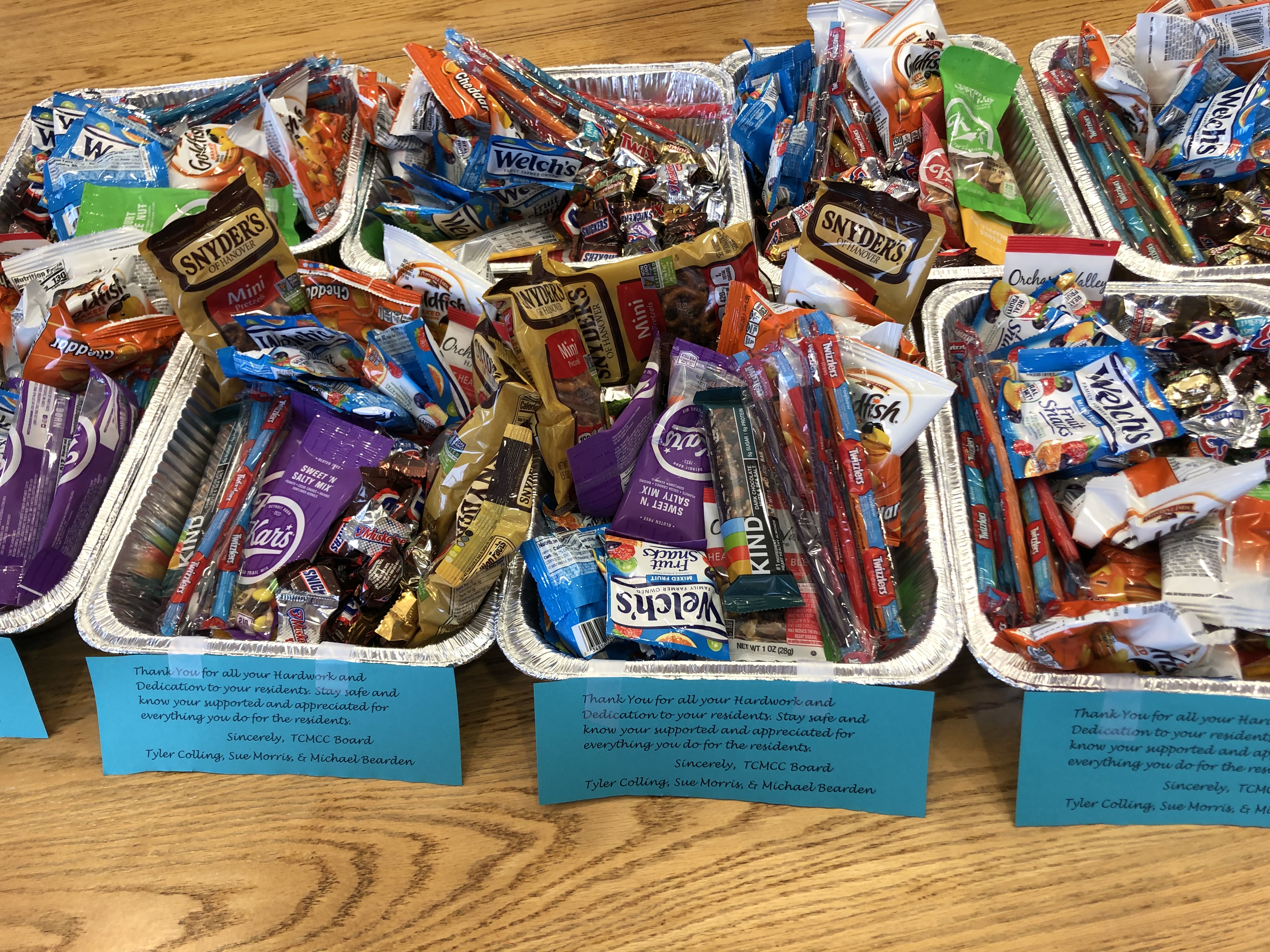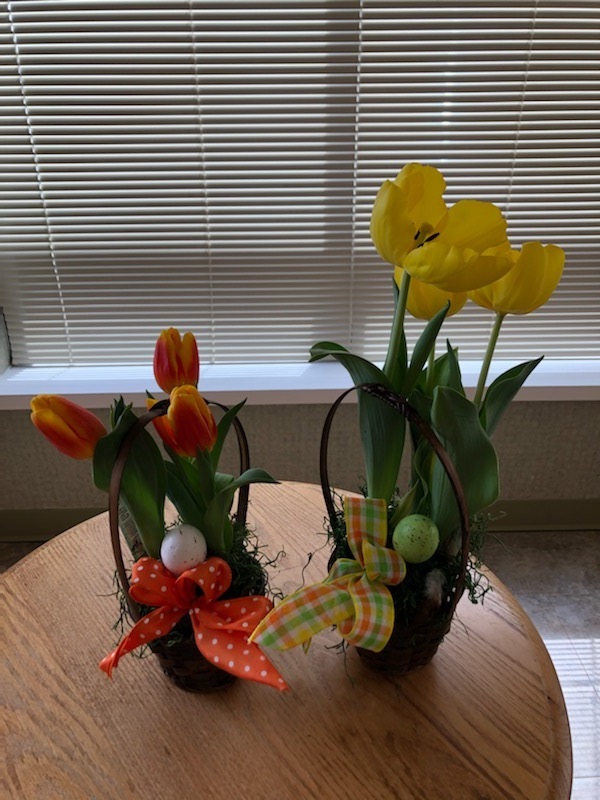 Thank you!
4-6-20
Cards, notes, letters and signs from family members and friends lift our hearts and spirits as we continue our fight against Covid-19. We are truly thankful for your support, prayers and caring❤️ TCMCC staff and management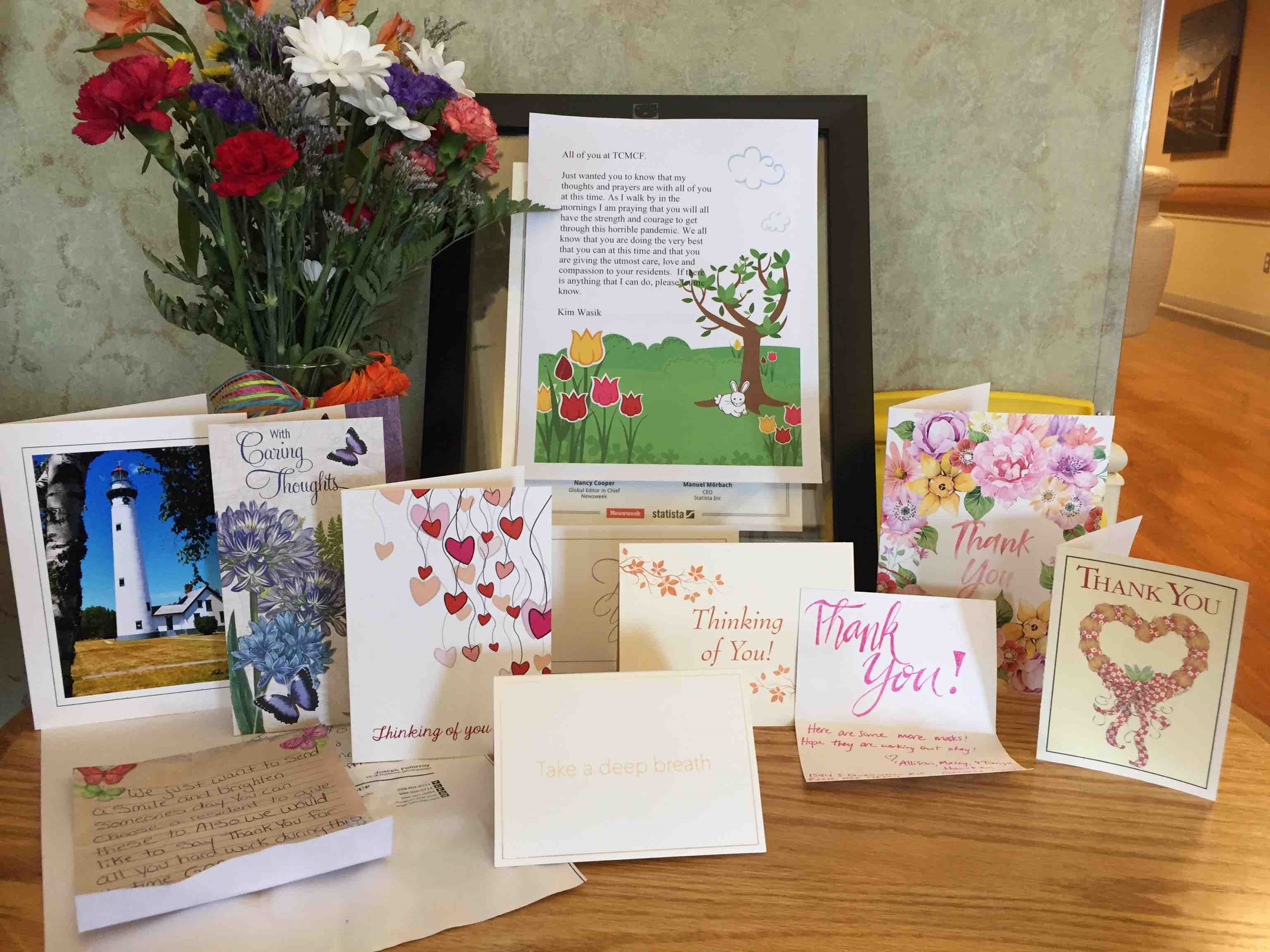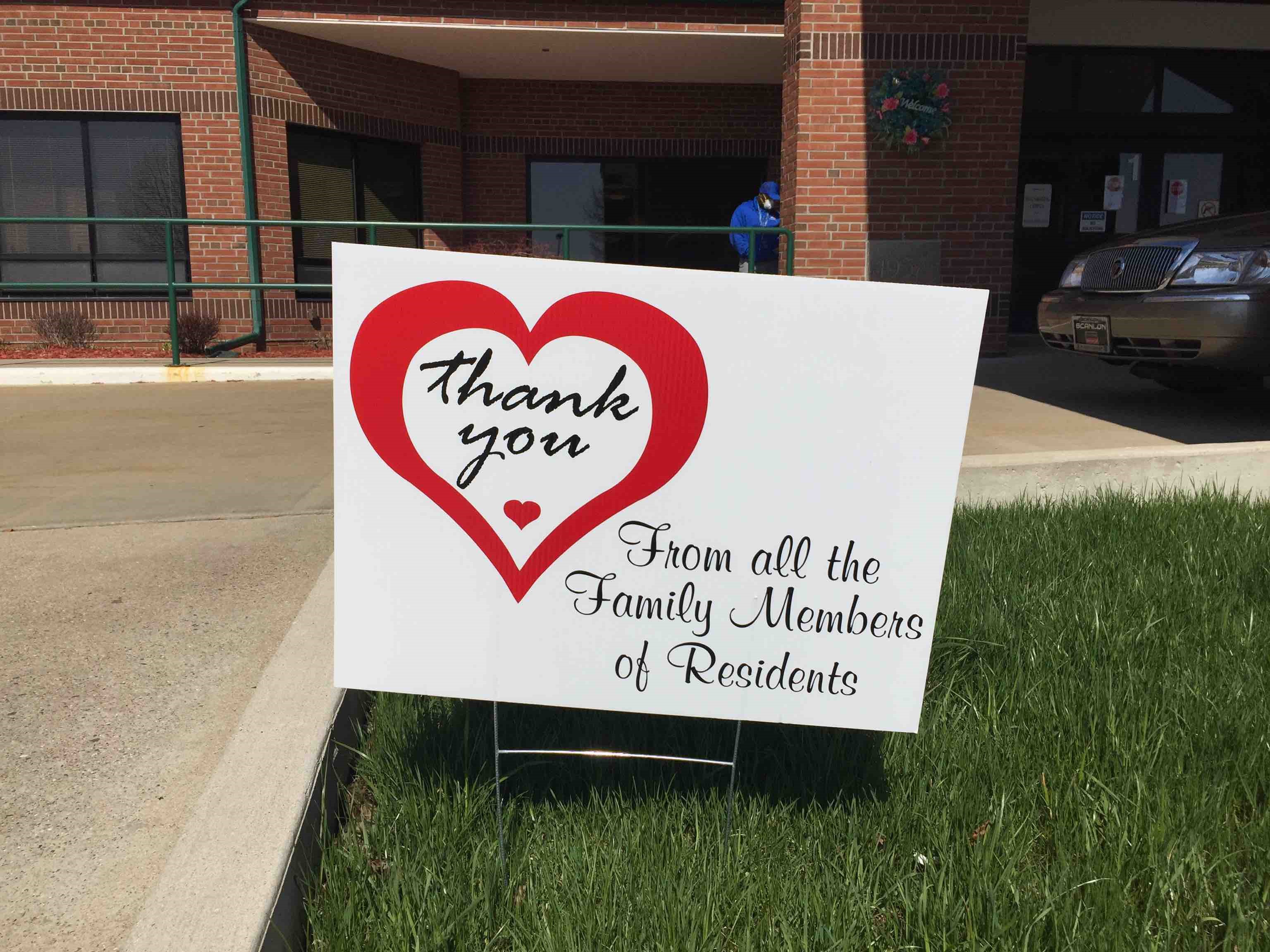 Update
4-1-2020
TCMCC is managing COVID-19, proudly.
Residents are being well cared for and their spirits are high despite their limited movement throughout the campus.
Physician visits with residents are being conducted via telehealth.
Staff dedication to our residents and each other is inspiring and beautiful to see. Members of all departments are pitching in wherever they can to lend extra support to our front-line caregivers.
The messages of support, encouragement and appreciation from so many of our wonderful families, peers and community supporters lift this Community in more ways that you can count.
We would like to thank the many companies and healthcare organizations who are working so diligently to help us secure personal protective equipment (PPE) in this period of short supply across the nation. There are too many to list here, but we thank you all from the bottom of our hearts.
Stay strong. Stay safe. Stay healthy.
Update
3-28-2020
Our response team continues to communicate with State and local health authorities to ensure all appropriate steps are being taken to stop the spread of COVID-19 and other respiratory illnesses. We have a unique layout at our Community that allows us to dedicate specific units for the care of these individuals while reducing the risk for further spread.
Equipment is not shared between units.
The staff is not moving between units.
All residents and staff continue to be frequently screened for respiratory illness so that quick and appropriate measures can be taken.
All staff continue vigilant infection control practices.
Visitation remains restricted.

We understand how difficult this period of time is for our residents and families. Our dedicated staff continue to ensure that all residents' psychosocial needs are being met as well as their medical and daily living needs.
Please understand that we cannot provide information about individuals via Facebook Messenger. If you wish to inquire about your loved one, please call the Community at (989) 673-4117 and request the appropriate nursing unit. We also have options available for you to visit face-to-face with your loved one through the FaceTime social app – please contact the TCMCC Life Enrichment Department to set this up.
We are still accepting donations of PPE. Our most critical need at this point is SMALL N95 masks (also called respirators). We appreciate your unwavering support & encouragement and return it whole-heartedly to you.
Stay strong. Stay safe. Stay healthy.
Update
3-26-2020
Hello, Here at TCMCC we do not use Facebook messenger for clinical communications. If you need information about a resident please call the mainline 989-673-4117.
If you are inquiring about virtual visits please call 989-673-4117 and ask for the Life Enrichment Department.
Thank you to all who inquire about helping and donating to us during this time, any information received through Facebook messenger will be passed along to a designee who will get in touch with you. Please leave a point of contact, such as a phone number, to facilitate further communication.
Be assured, the safety and well-being of our staff and residents is always our main priority. Any concerns, tips, or helpful information will be passed along to the community.
Please keep in mind at TCMCC we do not monitor Facebook messenger for critical communications.
Update
3-25-20
We want to inform you that we have received confirmation that an individual at Tuscola County Medical Care Community has been diagnosed with COVID-19. Resident safety is our top priority. We are doing everything we can to ensure we stop the spread of COVID-19 within our facility including staying in very close communication with local and state health officials to ensure we are taking all the appropriate steps. Cases continue to rise within all healthcare systems as more people become infected within the general population. Please protect yourselves, assume that everyone you come in contact with is infected; wash your hands, maintain social distancing, monitor yourself for symptoms and seek medical advice if necessary.
Brenda Kretzschmer RN, NHA, CEO
Virtual Visits
3-24-2020
Virtual Visits at TCMCC: We are in the process of establishing virtual visits with the use of Facebook Messenger and Skype for our residents and loved ones! For those of you interested in utilizing this contact method, please contact us via phone 989.673.4117 and ask to speak to the Life Enrichment Department. From there, we will share a brief conversation to get you signed up for a planned virtual visit with your loved one!
Update
3-23-2020
TCMCC is staying up to date and following recommendations for ensuring our staff are ready for managing COVID-19. In addition to continuously monitoring the situation and educating our staff on preventing the spread, we are preserving our current supply of PPE and actively seeking N95 and regular face masks.I am sure you have seen posts of how most medical supply companies are out of stock.
"Helpers" in our community have already been stepping up and companies such as Apex Coatings and Michigan Mobile Blasting became PPE suppliers when they looked at their own inventory and realized they had just what we needed! (N95 masks are often used in auto and building trades!)
Several people with sewing talent have inquired about supplying regular reusable face masks and some of our own staff members have been busily sewing when not at work. We are humbled to receive donations of time, talent, and PPE from unlikely sources, and grateful to look around and see "helpers".
If you or someone you know has access to PPE (N95 masks) or have time and talent for regular face masks we welcome your assistance. Please call (989)673-4117 to arrange a donation.
"When I was a boy and I would see scary things in the news, my mother would say to me, 'Look for the helpers.you will always find people who are helping.'"
--Mister Rogers
Calling All Care Givers!
3-19-2020
If you are an RN, LPN, or CNA and would like to be contacted to help in a crisis, TCMCC is compiling a list of Health Care Providers like you!
This is great news for many of you who don't currently work in health care, but feel called to use your skills in times of crisis. Or maybe you worked someplace that is not operating in emergency situations and would appreciate temporary employment/income until circumstances return to normal.
Based on recommendations from the CDC and others, we are ramping up our resources and realized there may be Health Care Providers right in our community that would love to be of service and/or would appreciate the employment.
We have an abbreviated hiring process for these situations (24 hour turnaround) and would love to partner with you to continue caring for our community's most vulnerable residents in an emergency.There is no commitment involved in being on the list, we would simply call you to see if you're are interested and available.
To be included, simply call our Personnel Department (989)672-0509 or (989) 672-0515.
Update
03-19-2020
We continue to adjust to our new normal as all of use battle the invisible enemy, Covid-19. All staff are being screened and assessed daily before beginning their shift for temperature and signs or symptoms of illness. All residents receive check of vital signs and assessment for any change of condition. So far so good! Social distancing has been embraced. The requirement for 6 feet between people is being adhered to unless we are actively providing care or assistance.
There has been an abundant amount of information being given to all of us. My trusted sources are the Centers for Disease Control (CDC), The State of MI including Executive Orders from Governor Whitmer, and the Centers for Medicare & Medicaid Services (CMS). At TCMCC we established a 'Covid-19 Committee', to enable rapid understanding and initiate changes quickly. We miss seeing all of the family members and visitors that normally are here every day.
The resilience and adaptability of our residents proves that longevity allows for acceptance of what they cannot change. Every member of the TCMCC Team has been accepting and gracious taking a 'Can-do' attitude. We are grateful for the support from everyone that has been affected including visitors, volunteers, vendors and students.
Together we can and will win! Brenda Kretzschmer RN, NHA, CEO
Please Be Advised!
3-09-20
An update on COVID-19 (coronavirus).

We are asking all visitors to wash your hands often using soap and water or alcohol based hand sanitizer, AND use respiratory etiquette just as you always do. Respiratory etiquette is coughing or sneezing into the bend of your elbow or a tissue—not into your hands.

We ask that you DO NOT VISIT under the following circumstances:
• If you are experiencing any illness, especially a respiratory illness (cough, congestion, sore throat, body aches, fever, difficulty breathing)
• If you or a household member have traveled to an area where COVID-19 (coronavirus) has been detected OR have been exposed to COVID-19 (coronavirus); post-pone visits until 14 days after you return from travel or 14 days after exposure and you are symptom free
• If you believe you have become infected with COVID-19 (coronavirus) please do not visit, and make an appointment to see your primary care physician. Be sure to tell them that you have or may have COVID-19. This will help the healthcare provider's office take steps to keep other people from getting infected or exposed.

Information on COVID-19 (coronavirus) is changing daily. There are informational print outs at the Front Desk if you would like. You may also visit the CDC website for more information.

The screening form has changed to include your phone number and a question to indicate if you or anyone in your household has traveled out of state. This is to detect where transmission initiated if COVID-19 (coronavirus) is detected at our facility.

At this time, all we can do is prevent the spread of infection. Let's all do our best by performing hand hygiene often, using respiratory etiquette, and staying home when sick.

Please be advised that if COVID-19 (coronavirus) is found in Michigan, we will take precautions that may lead to limited visitations and close monitoring of possible illness in visitors. Please also be advised that if COVID-19 (coronavirus) is found in Caro, Michigan, we will be restricting all visitors until further notice to prevent the spread of infection to our residents. We will be communicating with you through our website and on our Facebook page. If you have any questions or concerns, please do not hesitate to contact us.

Thank You for your shared efforts in keeping our residents safe! Elizabeth Manwell, RN, Infection Preventionist
Dogs Make Life Better.
It's no coincidence that man's best friend cannot talk.
—Unknown
Some of our favorite visitors at TCMCC have wagging tails and fur coats. The benefits of seeing, touching or holding a favorite pet or saying hello to someone else's is priceless. You may have noticed something has been added recently; a PET POTTY STATION. Conveniently located just off of the front parking lot, we ask that the owners/handlers of visiting pets utilize this area for taking care of "business". A second station is located between the Small Houses along the sidewalk.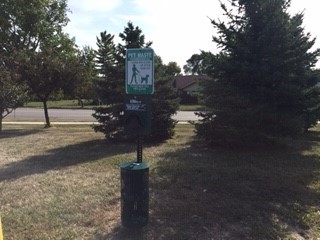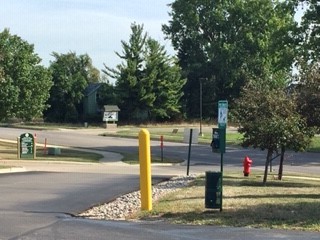 Dog Days of Summer
8/1/2019
August, the dog days of summer, a time of hazy skies and sultry air; a wonderful time to be outdoors! Our residents love to spend time soaking up some warmth while sharing special events with family and friends under our pavilion and on the porches and patios. Baldwin House residents and staff have even enjoyed several warm mornings having breakfast on their front porch! Spontaneous enthusiasm for special requests makes even 'plain' days special. Our flower beds have never looked nicer and some residents have even had the added experience of an outing to Dow Gardens.
Please feel free to utilize our outdoor spaces when visiting any of our residents. This is their home and we want them to receive their visitors where and when they are most comfortable. Enjoy our last full month of summer 2019!
~Brenda Kretzschmer RN, NHA, CEO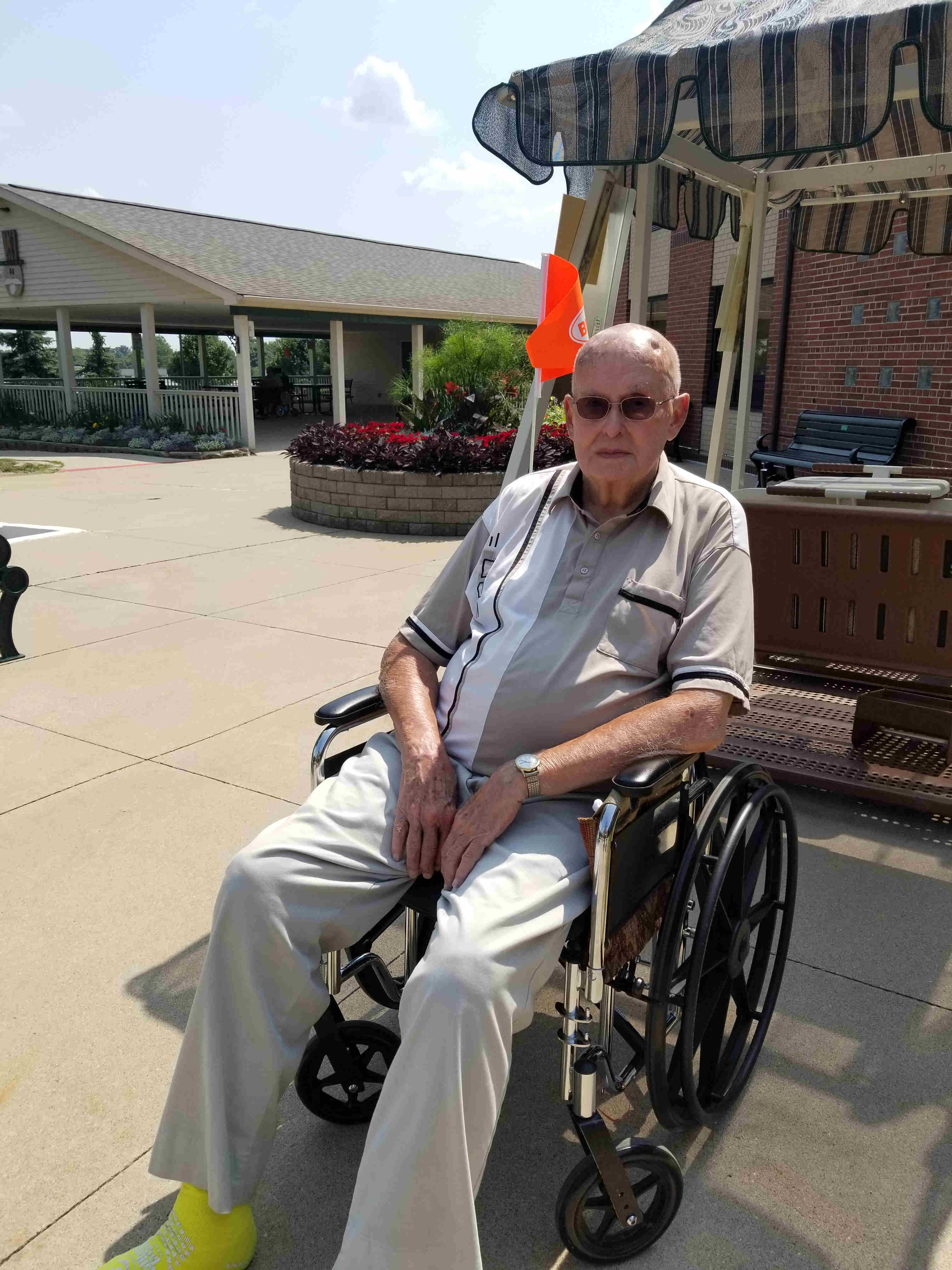 Summer
SUMMER! Did it finally happen, is summer really here?
After several months of gloom and rain, the sunshine feels wonderful. Our residents can finally enjoy getting outside to enjoy the warm breezes, chirping birds, and blooming flowers.
Pure bliss!
In visiting with some residents recently, they had the opportunity to reflect on some favorite summertime activities. While many recalled trips to the beach, back yard barbecues, family vacations, or trips to the ballpark, the one thing everyone agreed on was some good old fashioned 'porch sitting'. Perhaps a swing or a comfy chair were used but even a hard bench or the steps would do just as well. The opportunity to visit peacefully with family, friends, and neighbors while sipping iced tea, lemonade, or even a cold beer will not be forgotten. We encourage all visitors of our residents to utilize the patios, pavilions, and porches for a good old summertime chat.
You, who are on the road.
6/3/19
"You, who are on the road Must have a code That you can live by Because the past is just a good-bye Teach your children well Your father's hell did slowly go by And feed them on your dreams The one they pick The one you'll know by Don't you ever ask them why If they told you, you would cry So just look at them and sigh And know they love you"
These lyrics to the Crosby, Stills, Nash and Young song 'Teach Your Children' released in 1970 have been a source of inspiration for several generations of young parents. The song specifically makes me think of the role of a father; the importance of having a loving and caring man giving guidance and protection well beyond the formative years.
We are blessed at TCMCC to provide care to men that you may have called 'Dad'. They willingly share their stories, impart knowledge and bring awareness to others. Their dreams and accomplishments, regrets and pain become ours as they give us yet another chance to learn and grow from the wisdom of their years. Take time to wish all the special men in your life a 'Happy Father's Day' and know they love you!
Brenda Kretzschmer RN, NHA, CEO
Tuscola County Medical Care Community Is a Proud Member of MCMCFC
4-1-19
Michigan has 34 county owned medical care facilities providing person-centered care across the state. We are committed to quality, community and serving those most in need. County owned homes play a pivotal role in caring for residents as a Class III safety net provider. We want all who need our services to feel confident in the quality of care and comfortable in the surroundings. We offer a variety of services to support adults of all ages as they traverse life's continuum. The Council provides the members with opportunities for quality education to stay current on issues of importance and share best practice, opportunities for networking, support and a voice with regulatory agencies. Community support and advocacy ensures that our future ability to meet the needs of some of our most vulnerable citizens is maintained for years to come.
~ Brenda Kretzschmer RN, NHA, CEO
Prepare Respond Recover
2-28-19
Emergency Preparedness planning and preparation are mandated by the federal government for all nursing homes in America. Several years ago, the requirements were intensified and defined. Having a written plan with many components for a variety of situations became an essential part of our operations. Not only do we have extensive and detailed plans we also educate staff, drill on different scenarios and discuss ways to improve with everyone involved.
Recently, we had the opportunity to utilize our plan for a 'gas leak'. An observant staff member recognized in the early hours of the morning that there was a potential gas leak on the main line leading into our building. He immediately set into action the necessary steps to notify staff and management. A full response of essential TCMCC staff and leadership occurred along with simultaneous notification and arrival of Tuscola Emergency Management and Consumers Power.
The potential for evacuation was real and we were ready. Losing our main source of heat and meal preparation would make a move essential for the health and wellbeing of our residents and staff. Luckily, the gas was able to be left on while a repair was done to the ruptured line. Meals were prepared in electric ovens located in other parts of the building and crisis was averted.
The responsiveness of Steve Anderson, Emergency Preparedness Coordinator for Tuscola County was reassuring. We are so fortunate to have him serving all of the citizens of Tuscola County. Consumers Power were on-site and on stand- by until the line was deemed safe; what great employees we have serving our area. Knowing that we are just a phone call away from receiving aid in a time of need makes all of us breathe easier. Thank you to everyone that was involved or assisted in any way!
Please Be Advised!
2-4-19
Consumer Energy has addressed the leak. We are back to normal business operations. Thank you to all emergency crews and all TCMCC staff for all you do every day to ensure we are all safe.
Please Be Advised!
2-4-19
**We are aware that an incident regarding a contained gas leak occurred about 1:30am this morning. Consumers Energy is on site and monitoring the situation at this time. Gas readings are being taken every half hour to ensure safety. All residents and staff are safe. There is no need to evacuate at this time. We have trained for this and we are confident that our staff along with Emergency Personnel will do everything in their power to keep residents and staff safe. Please help us keep our phone lines open by referring to our website (www.tcmcf.org) and our Facebook page for update as they are made available.
Happy New Year
1-1-18
Happy 2019! Another year to look forward to has arrived as bright and shiny as the Christmas ornaments that are now put away. Reflecting on the good year past gives hope and anticipation of new adventures, challenges, joys and sorrows. We cherish the privilege of being able to love and care for the citizens of Tuscola County and beyond requiring our services. Our culture of caring is steeped into everything we do. We will continue to strive to be the #1 provider of senior care in the area. Wishing all of you a New Year filled with love, laughter, joy and peace!
Brenda Kretzschmer RN, NHA, CEO
Environmental Services at TCMCC
12-3-18
From our House to Yours – Merry Christmas! Recently I was reviewing some of the cards and letters of thanks from previous and current residents and their family members. The expressions of sincere gratitude for the services we provide in a caring home like atmosphere, touched my heart. Knowing that our efforts are noticed and make a difference fills all of us with a sense of satisfaction.
While it takes every employee doing their best every day, none of this would be possible without the support and guidance of our Board of Directors; Chairman Doug Hall, Vice-chair Sue Morris and member Mike Bearden. Collectively they make decisions that allow us to meet and exceed current standards of practice, maintain our building and grounds, plan for future growth and keep the entire work force satisfied.
May the love and joy of the season shine in your hearts! Brenda Kretzschmer RN, NHA, CEO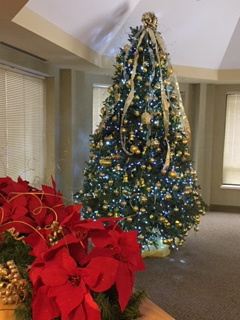 Environmental Services at TCMCC
8-1-18
Celebrating the Nurses of TCMCC
5-1-18
The roles and responsibilities of a nurse working in a skilled nursing care facility fall under a number of headings. Both RNs and LPNs make up our dynamic team that ensures high-level skilled services are provided to the residents in our care. We employ a total of 68 of the most dedicated, caring and professional nurses anywhere.
May 6-12 is National Nurses' Week. I encourage everyone to thank a nurse for the selfless duties they perform every day. When I think about all the patients and their loved ones I have worked with over the years, I know most of them don't remember me. But I do know that I gave a little piece of myself to each of them, and they to me, and those threads make up the tapestry that is my career in nursing.
Brenda Kretzschmer RN, NHA, CEO
Meet the Team - Business Office, Medical Records, Personnel
4-11-18
Many complex roles and responsibilities encompass the days of the hard-working and dedicated employees of TCMCC.
Our Personnel Department is led by Candi Huizar. Her right and left hands are Tracy Johnson and Lori Yates. They are responsible for maintaining the plethora of employee rules and benefits for our 350 employees. Their talents are many and their passion is unmatched.
The Business Office is always a beehive of activity. Tiffany Parrish, the Corporate Compliance Specialist, is assisted by Kaylee Anderson and Abby Windsor. Together these ladies make up the 'face' of the community, greeting visitors, answering phones, ensuring the accuracy of resident fund accounts and compliance with the hundreds of rules that govern ethical business practices.
With the transition to a mostly electronic medical record, we now employee one person to maintain the paper version of the medical records. Laura Killinger keeps these records safe and orderly while responding to requests for the release of information for treatment, payment, and operations.
Cumulatively, these women help keep the show running smoothly and deserve our sincere thanks for jobs well done!
Brenda Kretzschmer RN, NHA, CEO
AHCA Achievement
3-30-18
The American Health Care Association has awarded the Tuscola County Medical Care Community a Certificate of Achievement for attainment of AHCA Quality Initiative goals.

Measured goals are:
Decreasing turnover rates among nursing staff
Customer Satisfaction
Reducing unintended health care outcomes
Reducing Hospital Readmissions
Improved Rates of Discharge to the Community
Reducing the use of antipsychotics
Reducing Hospitalizations among Long-stay Residents
Successful ventures of this magnitude can only be accomplished with team work and strong leadership. We are committed to being a leader in Skilled Nursing Care for the residents of Tuscola County and the state of Michigan.
~ Brenda Kretzschmer RN, NHA, CEO
Meet the Team - Social Services
3-15-18
The role of the social worker in a long-term care facility is to enable each individual to function at the highest possible level of social and emotional wellness.
At TCMCC we have 5 talented, dedicated and compassionate Social Workers. Under the leadership of Linda Partlo LMSW, this group of employees ensures that every resident receives assistance to adjust to a new and changing environment, make plans for discharge, and traverse the complexities of application for public insurance programs.
Jeffrey, Ronda, Andrea and Mindy have dedicated units to ensure that relationships are forged and residents and their families know who to seek out for social and emotional assistance. They also are integral in assuring that needs for equipment and home care are obtained upon discharge.
The clerk for the department, Holly, assists with typing, filing, phone calls, scheduling meetings and appointments. She also is the staff liaison for the Resident Council meetings.
"The happiest people I know are those who lose themselves in the service of others."   ~ Gordon B. Hinckley

~ Brenda Kretzschmer RN, NHA, CEO
Meet the Team - Culinary Services
2-19-18
Culinary Services, at TCMCC, is led by Registered Dietician Michelle Rocco and Certified Dietary Managers Kelly Hillaker, Shelly Ball, Tonya Jones and Jackie Odette. They lead an amazing team of 25 Dietary Aides and collectively this group is responsible for shopping, preparing, and clean-up for over 150,000 meals a year!
Food can be a very personal thing, considering that each individual has different preferences, tastes, and favorite recipes. All residents are interviewed for likes, dislikes, food allergies, and special dietary requirements related to diagnoses. This allows our culinary services team to effectively create menus that appeal to everyone.
The kitchen is a beehive of activity as individual staff members perform specific duties for the single purpose of feeding our community. Many times a day tantalizing aromas filter through the hallways as the cooks and bakers prepare batches of delicious food for our residents. These hard-working people go the extra mile to serve a multitude of visitors during special events. If you haven't had the opportunity to be part of the 'Resident Family Thanksgiving Dinner' or 'Summer Picnics' you're missing out on a real treat!
We deeply appreciate all of the Culinary Services management and staff.
~ Brenda Kretzschmer RN, NHA, CEO
Meet the Team - Life Enrichment Department
1-25-18
2018 is a significant year for TCMCC, we are celebrating 60 years of serving the needs of the elders in our area for short-term rehab and long-term care. Throughout the year I will be introducing the departments and staff that work together to ensure that we give high-quality care, enrich and maintain the quality of life and conduct business in a fair and ethical manner.
Please meet our Life Enrichment Department. This group of dedicated employees is led by Julie Shaw, MSW, APBC, CDP. Julie has 18 full and part-time certified nursing assistants that are responsible for bringing fun and pleasure to our residents. These dedicated ladies are here from 7AM to 8PM, 7 days a week.
Each unique area of resident living enjoys unit-specific activities such as a coffee hour, visiting, decorating their dining areas and playing cards and games. Many events are held in the larger gathering areas such as the Community Room. There you will find special music events, bingo, bowling and holiday parties. The Life Enrichment Room on the 2nd floor is where you may find residents gathered for 'messy' fun such as painting, baking, movies with popcorn and a variety of crafting.
All structured activities are optional for resident attendance. Some folks prefer the solitude of time in their rooms watching TV, reading, visiting with family and friends or enjoying a nap. We have a wide variety of options to share for in-room diversions such as books, magazines, DVDs and friendly visits.
These are a 'fun-loving' group that goes above and beyond to ensure that every day is special!
Forget-Me-Nots
1-5-18
Now that we have entered 2018, the Forget-Me-Not's hope for good health , happiness, comfort and of course good food to enjoy.
Since this winter has surely started out with the extremely cold temps, keeping warm is necessary.
Thank you to the family who left a memorial gift to the Forget-Me-Nots. All funds are spent on items used by the residents. Our last purchase was a roll down movies screen in the Lifelong Enrichment room. We will be paying ½ the cost of the new aviary which should be arriving soon to the community.
Keep warm and stay healthy in the New Year.
We have been busy preparing for the celebration of Christmas and all that this special season has to offer.

There are several Life Enrichment Activities planned for our residents that friends and family may enjoy also. 'Arlyn at the Piano' will be present on Friday, Dec. 15 @ 1:30PM. A Hand-bell choir concert will be presented on Monday the 18th at 6:30PM. Please consult our Life Enrichment Calendar for the entire list of events and activities.

Christmas Day meal tickets are available now through Dec. 15 at a cost of $6, available at the Business Office. There is a limit of 2 tickets per resident.

Community Room tables and Conference Rooms can be reserved to hold resident family events. Guidelines and reservation are also available at the Business Office .You may call 989 673-4117 for further information.

Please remember our residents as you are completing your holiday greeting card list. A thoughtful message from family members, friends and previous neighbors mean a lot.

If you have questions about gift giving, decorations, treats or outings please contact the individual resident's nurse for further details. We feel bad when you bring something and have to take it back home.

Warm Holiday Wishes! Brenda Kretzschmer RN, NHA, CEO
Forget-Me-Not December Update
11-27-17
The Forget-Me-Nots have offered to pay ½ of the cost for the last Aviary needed at the Community. We are thrilled to provide such enjoyment to the residents.
People ask how we get our funds to purchase such large items. Sadly, it is from memorial funds specified to the Forget-Me-Not's. We cannot divulge the names of each donor but you are a blessing to the resident's at TCMCC.
When you ate your York Mint on Thanksgiving, did you say, "Wow, only a few weeks before Christmas." And ," I hope Santa can find me." He has never missed a Christmas visit yet, so you can breathe a sigh of relief.
Merry Christmas "One and All"

-Norma Freeville
Being Thankful
11-2-17
This is the time of year that we reflect on the things for which we are thankful. Being part of this Community and having the opportunity to provide high quality of care and enrichment to add quality of life to the residents in our care is number one on my list.
For the employees that dedicate themselves to ensure all of the details of supporting and maintaining our elders whether for a short stay or long term we are grateful.
We are appreciative of our Board of Directors that provide guidance and direction, make decisions and support our Mission and Vision.
The 'Forget-Me-Nots', a group of ladies that raise funds to bring special musicians to our community, furnish holiday treats, purchase extras such as small appliances, gardening equipment, bird aviaries and many other items we are forever indebted to you.
Many volunteers give of their time and talents in big and small ways to support us. You are a blessing.
To the entire population of Tuscola County that supports us via our millage to help sustain the buildings that make TCMCC a point of pride for our residents, we are thankful for you.
Take time to reflect on the things that fill your heart with gratitude and joy.
Happy Thanksgiving!
Congratulations
10-2-17
Former Tuscola County Medical Care Community Administrator, Margot Roedel was honored at the Health Care Association of Michigan (HCAM) Convention with induction as a Lifetime Member. Margot's contributions to long-term care, longevity in the field and commitment to promoting person-centered care were mentioned by David LaLumia, HCAM President /CEO during the presentation. HCAM's mission is to promote excellence in senior care by providing support, information, and advocacy on behalf of their membership.
Congratulations Margot!
Autumn
10-1-17
Fall is now officially upon us with shorter days and cooler nights, refreshing after a very warm September. As we move into this new season, we look forward to some Halloween fun. Special activities planned at Alderman includes a Halloween Themed Party, while Baldwin and Cortland residents have both chosen to have staff's children trick or treat.
Our fall line- up of outside chores will begin soon. The maintenance crew will be emptying the lawn sprinkler system of water to prevent freezing and breakage of lines, the window washers will be here for the semi-annual cleaning of all the windows…hmmmm, I wonder how many there are? Our beautiful summer flower beds will be cleaned out and put to bed and salt laid in for Old Man Winter's arrival.
Just a heads up that we will again be hosting Thanksgiving Celebrations for residents and up to four (4) guests each at various dates during November. Invitations will be sent to the responsible party as identified on our paperwork. The Responsible party can pass the word to others as per the desire of each individual resident. All Thanksgiving meals will be served during the week at the lunchtime meal. Our Culinary Services staff prepare these delicious meals for Alderman and the Elder Assistants at the Small Houses do their own cooking. Turkey and all the trimmings coming up!
In the words of Hal Borland, "Of all the seasons, autumn offers the most to man and requires the least of him." Enjoy the season everyone!
2017 Employee Picnic
9-26-27
It was so nice to see so many of you come out to enjoy the annual company picnic on Saturday! Seeing the looks on the children's faces and hearing the numerous compliments on the food and fun made my day.
Special thanks to our wonderful Personnel Department, Candi Huizar, Lori Yates and Tracy Johnson for their time and attention to ensure all of the details of the day were carried out to perfection.
See you at Picnic 2018
Forget-Me-Nots
9-21-17
Even though fall is officially here, we should still be able to enjoy the outdoor gliders and protective cover in the huge pavilion occasionally.
We are really blessed to have so many entertainers willing to perform for you monthly.
The Forget-Me-Nots congratulate and welcome the new Administrator.
Greetings from Brenda Kretzschmer, RN, NHA, CEO
9-1-17
September makes me think of new shoes, fresh boxes of crayons, sharp pencils and learning new things. New beginnings are exciting!
There continues to be new things here too. Two of our departments have been re-named to better reflect the diversity and depth of their duties. Laundry/Housekeeping is now 'Environmental Services' and Dietary is now 'Culinary Services'. It always takes time to get all of the badges, paperwork, signs, etc. changed but we are working on all of these items.
Over the past month, I have spent time with Department Heads and their staff learning more about everyone's duties, job responsibilities and how they accomplish the things they need to do. Believe me, this education was an eye opener. The pride of the employees as they go about their jobs and the level of caring for our residents goes beyond impressive.
Rachel Curtis RN has assumed my previous role as the Chief Nursing Officer. She earned her Bachelor of Nursing degree from Saginaw Valley University in 2011 and joined our team in May of 2012 as the manager of the Restorative Department. Some of you may even remember her from her days as a restaurateur at Rachel's Depot. Her leadership and management skills will be an asset to our Nursing Departments and the entire TCMCC team. Please welcome her to her new role.
As always we are here to serve you as we strive to be the premiere provider of long term care and short term rehab in Michigan.