Tuscola County Medical Care Community
"Your Partner in the Life Continuum"
Admissions
Board Info
Careers
"TCMCC is truly a place that provides exceptional quality of care."

Brea Kozan
"The support staff provides excellent care and attention."

Dolly Valentine
"All the staff are very friendly with a smile on their face."

Pricilla Tietz
"I cannot even begin to express what a great facility it is."

Robin Jones Vollmar
Want news and updates about TCMCC?
There are many ways to get news and updates about Tuscola Medical Care Fund.
Tuscola County Medical Care Community
Administration Team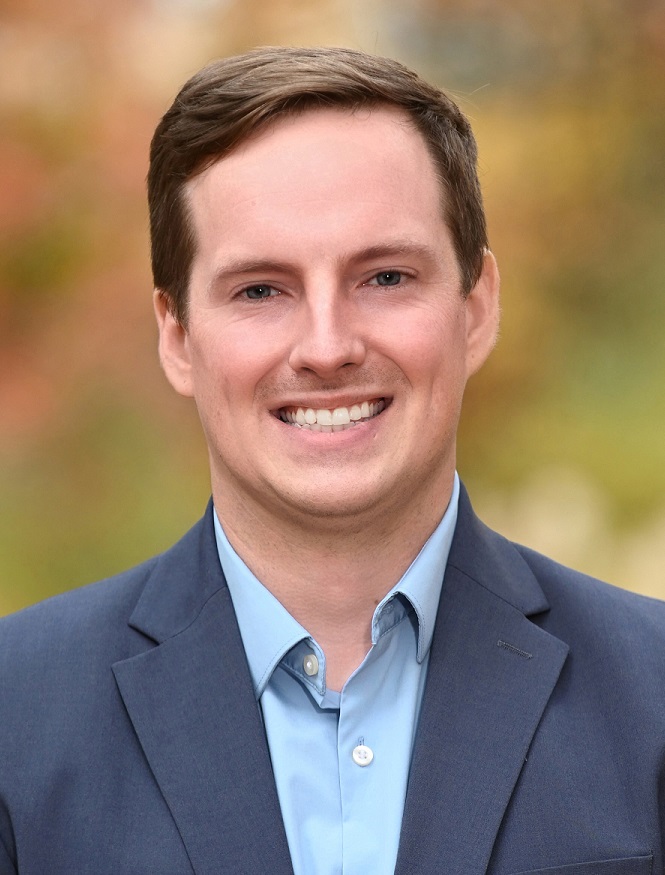 Cody Rabideau
RN, NHA
Chief Executive Officer
Maggie Root
CHC
Chief Financial Officer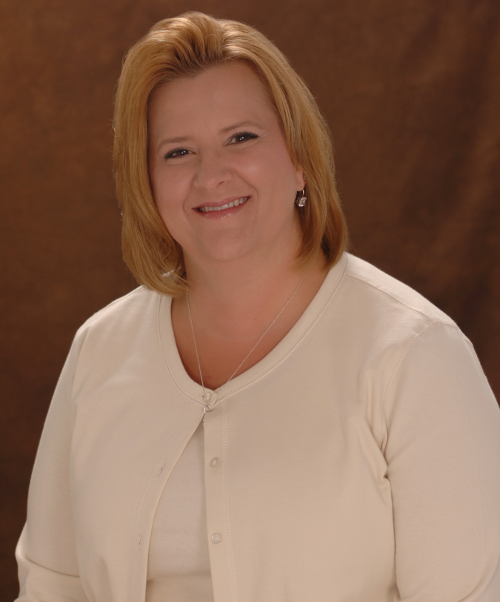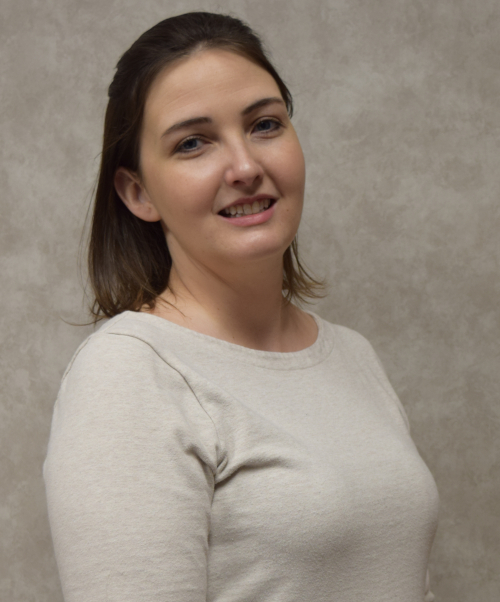 Mandy Palmer
RN
Chief Nursing Officer
Candi Huizar
V.P.
Personnel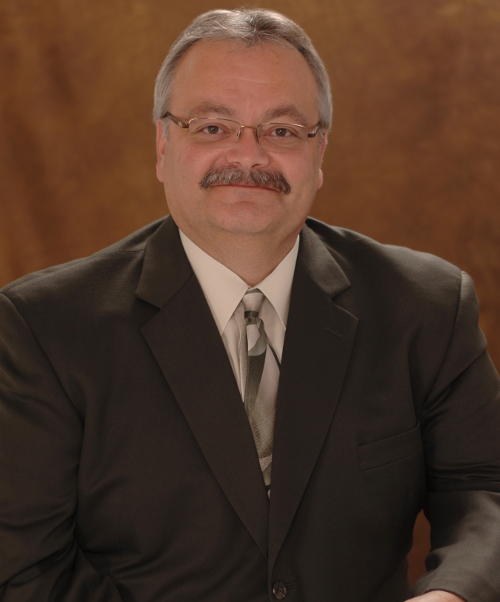 Kris Singer
V.P.
Plant Operations
Tuscola County Medical Care Community
Governing Board
Mark Wolfe
DHHS
Chairperson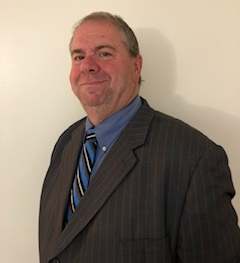 Sue Morris
DHHS
Vice-chair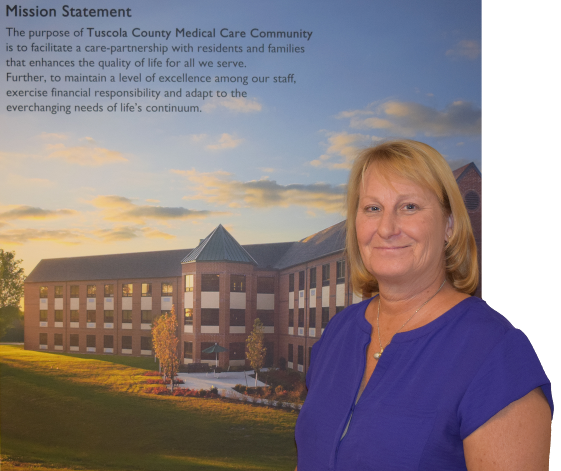 Mike Beardon
DHHS
Board Member
Board Meeting Dates
January 24, 2023
Agenda
March 6, 2023
Agenda
March 28, 2023
Agenda
April 25, 2023
Agenda
May 11, 2023
Agenda
May 23, 2023
Agenda
June 27, 2023
Agenda
August 1, 2023
Agenda
August 22, 2023
Agenda
September 6, 2023
Agenda
September 28, 2023
Agenda
October 24, 2023
Agenda
November 28, 2023
Agenda
December 19, 2023

With the May 31, 2021 expiration of the Tuscola County emergency declaration related to Covid-19, TCMCC will be returning to in-person board meetings beginning in June 2021. Meetings will be held at 9:00 a.m. in the Tuscola County Medical Care Community's Business Annex, White Pine Conference Room
Meeting times are subject to change. All changes will be posted on the bulletin board in the Community's main corridor as well as on this website.
= Information has been changed.
Tuscola County Medical Care Community
Corporate Compliance Policy and Procedure
Corporate Compliance Policy
Tuscola County Medical Care Community is committed to conducting its business in a manner that facilitates quality, efficiency, honesty, integrity, respect and full compliance with applicable laws and regulations. The Facility and its governing Board have an on-going commitment to ensure that all operations are conducted in accordance with both the letter and spirit of applicable laws and regulations as well as the organization's own policies and procedures.
Corporate Compliance Program
The Tuscola County Medical Care Community Corporate Compliance Program is under the direction of the Corporate Compliance Officer, who reports directly to the facility Administrator and as needed to the Board of Directors. The Corporate Compliance Committee is an inter-disciplinary committee representing all areas of practice within the organization. The Committee is responsible for developing and maintaining the Corporate Compliance Program, as well as regularly evaluating its effectiveness within the organization. The Corporate Compliance Officer and Committee are also responsible for overseeing any corrective actions taken to resolve issues of non-compliance.
Duty To Report
All employees have a duty to report issues of non-compliance. Disciplinary action can result for any employee aware of non-compliance, who does not report it. Common types of occurrences include: unethical or unprofessional behavior, fraud, theft, asset abuse, health and safety issues and/or conflicts of interest.
Non-Retaliation Policy
Acts of intimidation, or retaliation against anyone who has fulfilled his/her duty to report non-compliance and/or participate in an investigation, are strictly prohibited. Anyone involved in acts of intimidation or retaliation will be subject to disciplinary action up to and including termination.
Anonymity and Confidentiality
You have the option to report a concern anonymously. However, please understand that an anonymous report may hinder our ability to perform a complete investigation if sufficient detail is not provided and we cannot contact you. This could impede corrective action. If you choose to provide your name and request confidentiality, we will attempt to keep your identity as private as possible. In some cases, we may be legally-bound to disclose your name to investigators, auditors or other persons responsible for oversight of our compliance program.
Reporting Issues, Actions, and Complaints
24 hour telephone hotline - A 24 hour message hotline is available. Hotline Number: (833)605-2505. You will be directed to a voice mail system. You will need to provide enough relevant information to start an investigation, so please be as specific as possible. Click the button below to view the complaint form to ensure you are leaving the correct information.
Traditional Mail - You may mail a completed complaint form to: Tuscola County Medical Care Community ATTN: Corporate Compliance Officer 1285 Cleaver Rd. Caro MI 48723
Email - You may email a completed complaint form to complianceofficer@tcmcf.org.
Contact Corporate Compliance Officer - complianceofficer@tcmcf.org
Resolutions of Investigations
All hotline complaints are logged and investigated, and reports of those investigations are reviewed by the Corporate Compliance Officer who shall work with Management and the Compliance Committee to determine the appropriate course of action(s) to resolve the complaint. Corrective actions include steps to correct the identified problem(s) as well as revise procedures to prevent similar incidents in the future.
Tuscola County Medical Care Community
News and Updates
Best Nursing Homes 2022
10-22-21
TCMCC is humbled to receive this recognition and we are so very proud of all of our professional and committed staff who provide loving care day in and day out. Their dedication to our residents, families and co-workers during the Covid-19 pandemic and their continued hard work to maintain consumer trust in our services is honorable and inspiring. Best Nursing Homes 2022